Fight for Our Lives: Black Lives Matter Part II
Fight for Our Lives, along with co-sponsor Hugo House, returns with a virtual reading to benefit the BLACK LIVES MATTER movement. Our virtual reading will feature readers Natasha Marin, Luther Hughes, M'Bilia Meekers, and Jalayna Carter and benefit three nonprofit organizations: Creative Justice, King County Equity Now, and Black Lives Matter Seattle-King County.
When: Thurs, Aug 27, 2020, 6:30 pm
Where: Virtual (Zoom). RSVP at the "Tickets" link.
---
About the Readers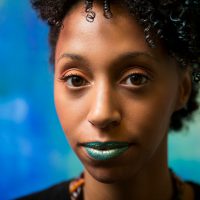 Natasha Marin is a conceptual artist whose people-centered projects have circled the globe since 2012 and have been recognized and acknowledged by Art Forum, the New York Times, the Washington Post, the LA Times, NBC, Al Jazeera, Vice, PBS, and others. This year, the City of Seattle and King County have backed Black Imagination—a series of conceptual exhibitions.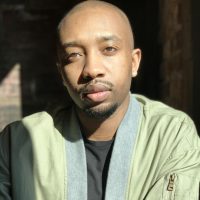 Luther Hughes, born and raised Seattle, is the author of A Shiver in the Leaves (BOA Editions, 2022) and the chapbook Touched (Sibling Rivalry Press, 2018). Founder of Shade Literary Arts and executive editor for the The Offing, he cohosts The Poet Salon podcast with Gabrielle Bates and Dujie Tahat. His work has been published in Poetry, Paris Review, The Rumpus, New England Review, and others. He is the recipient of the 2020 92Y Discovery Poetry Prize. Luther received his MFA from Washington University in St. Louis.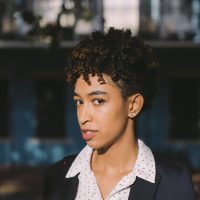 With roots in Belgium and Sierra Leone, M'bilia Meekers is a queer black poet from New Orleans, Louisiana. The recipient of fellowships from Cave Canem, Poets & Writers, and The Watering Hole, her verse has previously appeared in the New Yorker, Guernica, the Adroit Journal, Arc Poetry Magazine, Tinderbox, and more.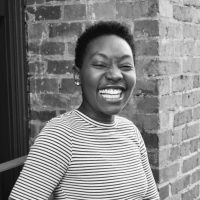 From St. Louis, MO, Jalayna Carter studied literature and journalism in the Midwest before moving to Seattle and pursuing nonprofit communications. The 2018 Jack Straw Writers Fellow and 2019 Artist Trust GAP recipient is fascinated by experimental trends in poetry. Her work has appeared in Dryland, Puerto Del Sol, Reality Beach, the 2Leaf Press anthology Black Lives Have Always Mattered, and the 2018 Jack Straw Writers Anthology. She's most recently had the honor of reading poetry for the Pacific Northwest-focused literary journal, Moss. 
---
About Our Nonprofit Beneficiaries
Creative Justice: Creative Justice builds community with youth most impacted by the school-to-prison-to-deportation pipeline. Participants and mentor artists work together to examine the root causes of incarceration—like systemic racism and other forms of oppression—creating art that articulates the power and potential of our communities.
King County Equity Now: King County Equity Now is a coalition of accountable, Black-led, community based organizations fighting for equity now. We can get to equity. Will you join us?
Black Lives Matter Seattle-King County: Black Lives Matter Seattle-King County is a 501(c)(4) nonprofit organization which primarily focuses on advocacy and direct action. The core activists and organizers of BLM Seattle King County is a group of Black and other people of color focused on dismantling anti-black systems and policies of oppression.
---
About Fight For Our Lives
Fight for Our Lives is a performance series advocating for communities targeted by divisive politics and systemic oppression (queer, trans, incarcerated, migrants, womxn, people of color).
By showcasing local artists, writers, and performers, our series also benefits mission-driven nonprofit organizations. Our goal is to connect nonprofit opportunities to audiences and artists across the Puget Sound area.
Fight for Our Lives is grassroots-led and time-limited until January 20, 2021—Inauguration Day.