For Now: An Evening with Eileen Myles
Join us for a virtual reading celebrating the publication of Eileen Myles's latest book, For Now.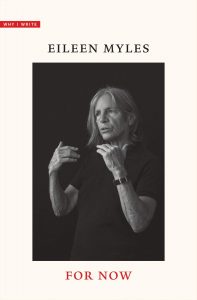 In this raucous meditation, Myles offers an intimate glimpse into creativity's immediacy. With erudition and wit, they recounts their early years as an awakening writer; existential struggles with landlords; storied moments with neighbors, friends, and lovers; and the textures and identities of cities and the country that reveal the nature of writing as presence in time.
For Myles, time's "optic quality" is what enables writing in the first place—as attention, as devotion, as excess. It is this chronologized vision that enables the writer to love the world as it presently is, lending love a linguistic permanence amid social and political systems that threaten to eradicate it. Irreverent, generous, and always insightful, For Now is a candid record of the creative process from one of our most beloved artists.
To RSVP, click the "Tickets" link.
---
About the Reader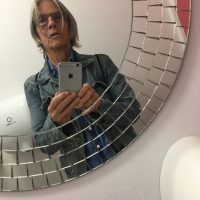 Eileen Myles is an acclaimed poet and writer who has published over twenty works of fiction, poetry, nonfiction, and libretto. Their prizes and awards include a Guggenheim Fellowship, a Warhol/Creative Capital grant, an award from the American Academy of Arts and Letters, and a poetry award from the Foundation for Contemporary Arts.