Four Way Books Fall Showcase
Join us for a reading of exciting new poetry from Four Way Books, featuring Rajiv Mohabir, Carlie Hoffman, Antonio de Jesús López, and special guest Tommye Blount.
About Four Way Books
In 1993, four writers—Jane Brox, Helen Fremont, Dzvinia Orlowsky, and Martha Rhodes—laid the groundwork for a small publishing enterprise that would become a highly respected literary press. Four Way Books published its first list of three poetry books in 1995, and currently publish sixteen to eighteen aesthetically diverse titles annually of poetry and short fiction.
---
Featured Readers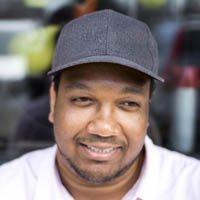 A Cave Canem alumnus, Tommye Blount is the author of Fantasia for the Man in Blue (Four Way Books, 2020), a finalist for the 2020 National Book Award, Kate Tufts Discovery Award, Publishing Triangle Thom Gunn Award for Gay Poetry, Lambda Literary Award in Gay Poetry, and Julie Suk Award, and What Are We Not For (Bull City Press, 2016). A graduate from Warren Wilson College's MFA Program for Writers, he has been the recipient of scholarships and fellowships from Kresge Arts in Detroit and Bread Loaf Writers' Conference. Born and raised in Detroit, Blount now lives in the nearby suburb of Novi, Michigan.
---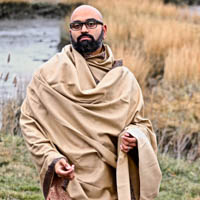 Rajiv Mohabir, an immigrant to the United States, is the author of The Cowherd's Son (Tupelo Press 2017, winner of the 2015 Kundiman Prize; Eric Hoffer Honorable Mention 2018) and The Taxidermist's Cut (Four Way Books 2016, winner of the Four Way Books Intro to Poetry Prize, Finalist for the Lambda Literary Award for Gay Poetry in 2017), and translator of I Even Regret Night: Holi Songs of Demerara (1916) (Kaya Press 2019), which received a PEN/Heim Translation Fund Grant Award. His memoir Antiman received Reckless Books' New Immigrant Writing Prize and is forthcoming 2021. He received his PhD in English from the University of Hawai'i, Mānoa and his MFA in Poetry from Queens College, CUNY. Currently he is an Assistant Professor of poetry in the MFA program at Emerson College. He lives in the Boston area.
---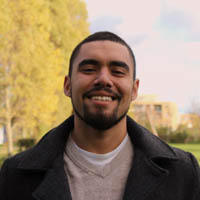 Antonio de Jesús Lopéz is the winner of the Four Way Books Levis Poetry Prize, selected by Pulitzer Prize-winning author Gregory Pardlo. He is a member of the East Palo Alto, California City Council.
---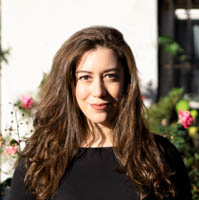 Carlie Hoffman is a poet and translator from New Jersey. Her honors include a 92Y Discovery Prize and a Poets & Writers Amy Award. She is the founder and editor-in-chief of Small Orange Journal. This Alaska is her first book. She lives in New York City.