Hugo Housewarming & BBQ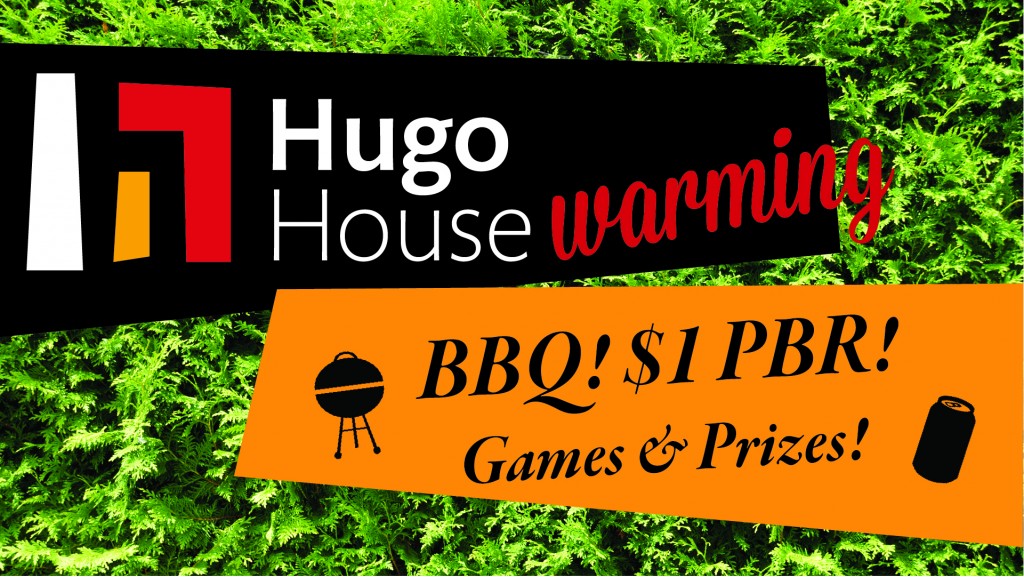 Now that we're settled into our new space on First Hill, we're throwing a housewarming party—and putting our new backyard to good use!
We'll be grilling up food (first come, first served) generously provided by our new neighbors, George's Sausage & Delicatessen and Stockbox Neighborhood Grocery. Plus, PBR will be plentiful for just $1/can.
Play some yard games and win prizes, then wander inside for an impromptu tour. Staff will be on hand to answer questions or help you decide which fall class you should take. If you've been wanting to get more involved with Hugo House, we'll have our new Micro Writing Rooms open for you to check out, plus information on our upcoming 30/30 writing challenge, and more.
Or, simply come on by for cheap food and beer—we won't judge.