Hugo Literary Series: Meghan Daum, Solmaz Sharif, Sonora Jha & Joy Mills
Fred Wildlife Refuge (128 Belmont Ave East) | 21+ | Doors open at 6:30 pm
General: $25 | Hugo House member: $20 | Student (with ID): $12
Tickets at door dependent on availability.
Hugo House will soon be moving to a new home on the same site where we opened our doors over 20 years ago. In that same spirit, we asked three writers and a musician to make a return of their own—by writing work on the theme of "Sequels."
Tonight, hear new and original work for the first time from a master of the personal essay, Meghan Daum, author most recently of the award-winning essay collection The Unspeakable; poet Solmaz Sharif, whose debut collection, Look, was a finalist for the National Book Award; Hugo House writer-in-residence and author of the novel Foreign, Sonora Jha; and soulful country/roots singer-songwriter Joy Mills.
Books will be for sale through Elliott Bay Book Company and Open Books: A Poem Emporium.
---
Classes with visiting writers, which are open to writers of all levels, take place on September 16. For more information and to register, visit the class pages below:
Making Memoir Matter with Meghan Daum
What You Don't Know About Your Character with Sonora Jha
---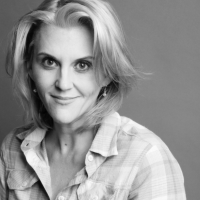 Meghan Daum is the author most recently of The Unspeakable: And Other Subjects of Discussion, which won the 2015 PEN Center USA Award for creative nonfiction. She is also the editor of the New York Times bestseller Selfish, Shallow & Self-Absorbed: Sixteen Writers on the Decision Not To Have Kids. Her other books include the essay collection My Misspent Youth, the novel The Quality of Life Report, and Life Would Be Perfect If I Lived In That House, a memoir. She has written for numerous magazines, including The New Yorker, The New York Times Magazine, The Atlantic, and Vogue and is an opinion columnist at The Los Angeles Times. She is the recipient of a 2015 Guggenheim Fellowship and a 2016 National Endowment for the Arts fellowship and is on the adjunct faculty in the MFA Writing Program at Columbia University's School of the Arts.
---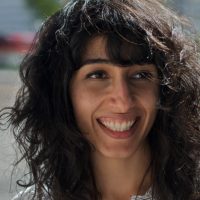 Solmaz Sharif 's work has appeared in The New Republic, Poetry, The Kenyon Review, jubilat, Gulf Coast, Boston Review, Witness, and others. The former managing director of the Asian American Writers' Workshop, her work has been recognized with a "Discovery"/Boston Review Poetry Prize, scholarships to the Bread Loaf Writers' Conference, a winter fellowship at the Fine Arts Work Center in Provincetown, an NEA fellowship, and a Stegner Fellowship. She has most recently been selected to receive a 2014 Rona Jaffe Foundation Writer's Award as well as a Ruth Lilly and Dorothy Sargent Rosenberg Fellowship. She is currently a lecturer at Stanford University. Her first poetry collection, Look, published by Graywolf Press in 2016, was a finalist for the National Book Award.
---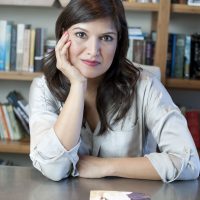 Sonora Jha is the author of the novel Foreign, published in 2013 by Random House India. She is a professor of journalism and media studies at Seattle University. Formerly a journalist in India and Singapore, her recent political essays and Op-Eds have been published in The New York Times, the Seattle Times, Seattle Weekly, and the Globalist. Apart from her academic and journalistic writing, she is currently finishing work on a memoir. Sonora is a current Hugo House writer-in-residence.
---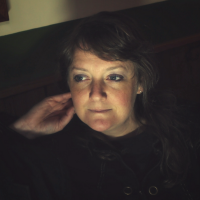 Joy Mills has been writing, recording, and performing her balladeering and soulful country songs since for over a decade. Fronting her own bands (The Starlings and the Joy Mills Band), she has toured nationally and in Europe, garnering favor for her insightful lyrics and melodic songwriting. She also performs in the Seattle area in partnership with the Bushwick Book Club, Hugo House's Literary Series, and other special events.
---

The Hugo Literary Series presents new writing and songs from a theme, or writing prompt, commissioned by Hugo House. The nights are collages of unexpected styles and different points of view, and the writers and musicians are encouraged to work without a sense of obligation, censorship, or stylistic frame. No one sees or hears the work before it is read or performed at the events for the very first time.
Guest writers for the Literary Series often teach a class before or after the events. These classes require a separate registration. For more information on our classes, visit the class page.