Hugo Literary Series: Jenny Offill, Laura van den Berg, Maged Zaher, and Dawn Cerny

Cliché: The Writing's on the Wall
Meaning: a premonition or indication of the inevitable
This is it! THE LAST EVENT at the old Hugo House building. Bring a writerly friend or five to celebrate the life of Hugo House. After the show, feel free to stick around to have a drink and perhaps break into a spontaneous rendition of Auld Lang Syne.
Before we bid adieu, though, we have a stellar lineup of writers presenting new work: novelist Jenny Offill; fiction writer Laura van den Berg; and Egyptian-American poet, translator, and performer Maged Zaher. Visual artist Dawn Cerny will exhibit work. Plus, Hugo House will be covered in real writing on the wall from our May 7 party to celebrate the building.
---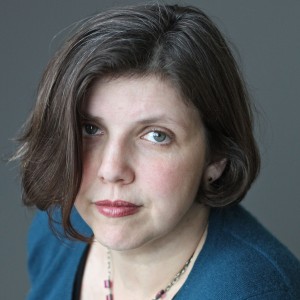 Jenny Offill is the author of two novels. Her first novel, Last Things, (FSG 1999) was selected as a New York Times Notable Book and was a finalist for the LA Times Award for First Fiction. Her second novel, Dept. of Speculation (Knopf, 2014) was chosen as one of the top ten books of the year by the New York Times Book Review and was shortlisted for the Folio Award, the LA Times Book Award and the Pen/Faulkner Award. It has been translated into eleven languages. In addition, she has written several books for children. The most recent, Sparky, (Schwartz & Wade) received the 2015 Charlotte Zolotow Award and has been adapted into a play. She is also the co-editor of two collections of literary essays, The Friend Who Got Away (Doubleday, 2005) and Money Changes Everything (Doubleday, 2007), which she produced in collaboration with novelist Elissa Schappell. Jenny Offill was the recipient of 2006 NYFA award and won the Ellen Levin Award for a novel-in-progress in 2012. She is currently a visiting writer in the MFA program at Syracuse University, and recently was named a Guggenheim Fellow.
---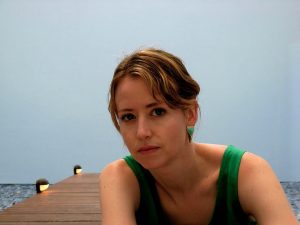 Laura van den Berg is the author of the novel Find Me and the story collections What the World Will Look Like When All the Water Leaves Us and The Isle of Youth. She is the recent recipient of the Bard Fiction Prize, the Rosenthal Family Foundation Award from the American Academy of Arts and Letters, the Jeannette Haien Ballard Writer's Prize, and an O. Henry Award. She currently lives in Brooklyn, where she is at work on a new collection of stories and a novel.
---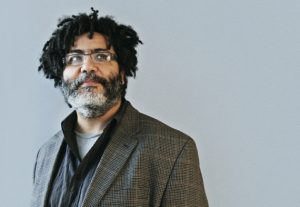 Maged Zaher is the author of Thank You for the Window Office, The Revolution Happened and You Didn't Call Me, and Portrait for the Poet as an Engineer. His translations of contemporary Egyptian poetry have appeared in Jacket magazine and Banipal.
---
Dawn Cerny is a visual artist who works in a variety of mediums, including painting, printmaking, sculpture, and performance. Her projects have been shown at numerous venues, including On the Boards, Henry Art Gallery; Or Gallery in Vancouver, B.C.; Knowmoregames in Brooklyn, New York; and Night Gallery in Los Angeles, California. Cerny was born in Santa Barbara, California, and lives in Seattle, Washington.