Hugo Literary Series: Joshua Ferris, Melissa Febos, E.J. Koh, and Tomo Nakayama
Fred Wildlife Refuge (128 Belmont Ave East) | 21+ | Doors open at 6:30 pm
General: $25 | Hugo House member: $20 | Student (with ID): $12
The 2017-2018 Hugo Literary Series coincides with our move to a new and permanent home on the same site where we first opened our doors over 20 years ago. In this same spirit of development and growth, we've commissioned new work on themes of real estate—from the pragmatic issues of property value to the more nebulous idea of place.
Bestselling author Joshua Ferris, critically acclaimed writer Melissa Febos, Seattle-based poet E.J. Koh and singer/songwriter Tomo Nakayama will present brand-new work on the theme "Homecoming."
Books will be for sale from Elliott Bay Book Company and Open Books: A Poem Emporium.
---
Engage with the writers beyond the stage.
Visiting writers for Hugo Literary Series teach workshops in conjunction with their events. These workshops are open to writers of all levels.
Mindsets in the Making of Fiction with Joshua Ferris
Written on the Body: Corporeal Nonfictions with Melissa Febos
---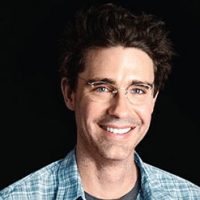 Joshua Ferris is the bestselling author of three novels, Then We Came to the End, The Unnamed, and To Rise Again at a Decent Hour. He was a finalist for the National Book Award, winner of the Barnes and Noble Discover Award and the PEN/Hemingway Award, and was named one of The New Yorker's "20 Under 40" writers in 2010. His fiction has appeared in The New Yorker, Granta, Tin House, and Best American Short Stories. He lives in New York.
---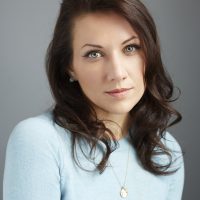 Melissa Febos is the author of the memoir Whip Smart (St. Martin's Press 2010) and the essay collection Abandon Me (Bloomsbury 2017). Her work has been widely anthologized and appears in publications including Tin House, Granta, The Kenyon Review, Prairie Schooner, The New York Times, The Guardian, Bitch Magazine, Poets & Writers, The Rumpus, and elsewhere. She has been featured on NPR's Fresh Air, CNN, Anderson Cooper Live, and elsewhere. The recipient of an MFA from Sarah Lawrence College, she is currently Assistant Professor of Creative Writing at Monmouth University.
---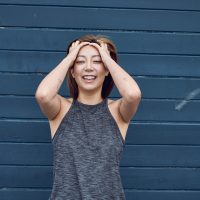 E.J. Koh is the author of A Lesser Love, winner of the 2016 Pleiades Editors Prize. Her poems, translations, and stories have appeared in Boston Review, Columbia Review, Southeast Review, World Literature Today, TriQuarterly, Narrative, The Margins, PEN America, Privacy Policy: The Anthology of Surveillance Poetics (Black Ocean Press, 2014), and elsewhere. She earned her MFA at Columbia University in New York for Creative Writing Poetry & Literary Translation in Korean and Japanese. She is completing her PhD at the University of Washington for English Language and Literature.
---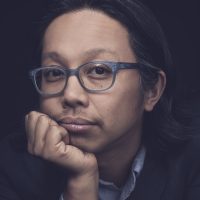 Tomo Nakayama is an acclaimed singer/songwriter based in Seattle. Born in Kochi, Japan to a Vietnamese father and Japanese mother, Tomo's work has been praised by NPR, New York Times, and KEXP. He was Artist in Residence at Seattle's Town Hall and was named "Best Folk Act" in Seattle Weekly's Best of Seattle 2017. His songs have drawn comparisons to Paul Simon, Elliott Smith, and Sigur Ros. Tomo has also composed music for film and TV, and starred as an actor alongside Ellen Page in Lynn Shelton's Sundance Grand Jury nominated movie Touchy Feely. His latest solo album, Pieces of Sky, reflects his experiences of touring solo across the US, Japan, and Europe, and a year spent busking and people-watching at SeaTac Airport.
---

The Hugo Literary Series presents new writing and songs from a theme, or writing prompt, commissioned by Hugo House. The nights are collages of unexpected styles and different points of view, and the writers and musicians are encouraged to work without a sense of obligation, censorship, or stylistic frame. No one sees or hears the work before it is read or performed at the events for the very first time.
Guest writers for the Literary Series often teach a class before or after the events. These classes require a separate registration. For more information on our classes, visit the class page.