Hugo Literary Series: Juan Felipe Herrera, Hannah Tinti, Richard Chiem, and Amber Flame


The 2019–2020 Hugo Literary Series season is the second in our new home. We've spent our first year here working to widen the scope of the region's literary community, actively bringing in writers who are using their work to question, challenge, and rewrite the narratives our culture passes down to us.
Like many of you, we've been thinking a lot about the world we live in, about what separates us and what brings us together.
This season, we want to explore those separations: What is it that divides us from each other, from what we hope for, dream of, deserve, or crave? And what are we going to do about it?
---
We've all taken liberties from time to time, but what does it mean to take a liberty? And where does it go once taken?
In the second installment of the Hugo Literary Series, Taking Liberties, three writers and a musician will attempt to answer those questions and more. Featuring former poet laureate Juan Felipe Herrera, bestselling fiction writer Hannah Tinti, and local novelist Richard Chiem, with music by Amber Flame.
---
About the Performers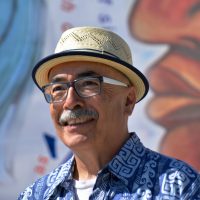 Juan Felipe Herrera is the 21st Poet Laureate of the United States. Herrera's many collections of poetry include Notes on the Assemblage; Senegal Taxi; Half of the World in Light: New and Selected Poems, a recipient of the PEN/Beyond Margins Award and the National Book Critics Circle Award; and 187 Reasons Mexicanos Can't Cross The Border: Undocuments 1971-2007. He is also the author of Crashboomlove: A Novel in Verse, which received the Americas Award. His book Jabberwalking, a children's book focused on turning your wonder at the world around you into weird, wild, incandescent poetry, is forthcoming in 2018.
---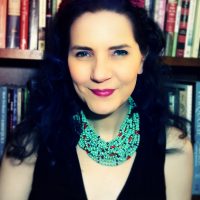 Hannah Tinti is the author of the bestselling novel The Good Thief, which won The Center for Fiction's first novel prize, and the story collection Animal Crackers, a runner-up for the PEN/Hemingway Award. Her novel The Twelve Lives of Samuel Hawley is a national bestseller and has been optioned for television. She teaches creative writing at New York University's MFA program and co-founded the Sirenland Writers Conference and One Story magazine.
---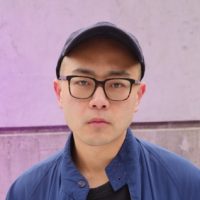 Richard Chiem is the author of You Private Person (Sorry House Classics, 2017), and the novel, King of Joy (Soft Skull, 2019). You Private Person, was named one of Publishers Weekly's 10 Essential Books of the American West. His work has been published by NY Tyrant, Fanzine, and The Nervous Breakdown, among many other places. He was named a 2019 Writer to Watch by the Los Angeles Times. He has taught at Hugo House, Catapult, and at the University of Washington Bothell. He lives in Seattle.
---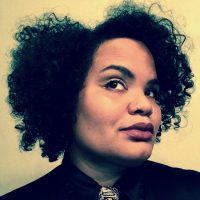 Amber Flame is an award-winning performer, composer, activist, and educator who works with youth and adults. She performs and records as composer, vocalist, and guitarist for her collaborative band, Last of the RedHot Mamas. Flame's work has garnered artistic merit residencies with Hedgebrook, The Watering Hole, Vermont Studio Center, and Yefe Nof. A Jack Straw Writer and recipient of the CityArtist grant from Seattle's Office of Arts and Cultural Affairs, Amber Flame's first full-length poetry collection, Ordinary Cruelty, was published through Write Bloody Press in 2017. Flame served as the 2017-2019 Hugo House poet-in-residence, and is a queer Black single mama just one magic trick away from growing her unicorn horn.
---
Related Classes
---