Hugo Literary Series: Laugh after Death
 "Too soon!": the stern reproach awaiting comedians who crack jokes about the dearly and recently departed. The comedian is supposed to feel lousy and clumsy, but more often than not they seem tickled to have been scolded. To anyone who has encountered death up close, it is decidedly unfunny, except for when laughter is the only solace around. In any case, death and humor twin up in difficult, fascinating ways (as anyone who's read Amy Hempel's "In The Cemetery Where Al Jolson's Buried," or most of Lorrie Moore's best stories will tell you).
On Feb. 6, you'll hear three brave authors search for a space straddling laughter and death: Sheila Heti, author of the wildly popular How Should a Person Be?; Richard Kenney, a poet with formal leanings and a precise, original voice; and Seattle poet and documentarian Anastacia-Renee. Music from Tai Shan. You can also take classes with the three of them: take a peek at Heti's A Room of One's Own, Kenney's Sublit: The Contagion, and Tolbert's Cry Out Loud.
---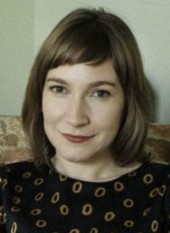 Sheila Heti is the author of five books. Her first was the story collection The Middle Stories. Next was the novel Ticknor. She published an illustrated book for children called We Need a Horse, featuring art by Clare Rojas. With Misha Glouberman, she wrote The Chairs Are Where the People Go, which The New Yorker chose as one of its best books of 2011. Most recently she published How Should a Person Be? which The New York Times Book Review called an "odd, original, and nearly unclassifiable book." It was named a best book of the year by The New Yorker, The New York Times, Salon, Flavorpill, The New Republic, and other places.
---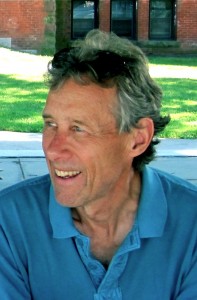 Poet Richard Kenney was born in 1948 in Glens Falls, New York and earned a BA from Dartmouth College. His first collection of poetry, The Evolution of the Flightless Bird (1984), received the Yale Younger Poets Prize. The book's formal ambitiousness and technical facility, including an extended sonnet sequence, presaged Kenney's future work, which has won accolades for its deft use of traditional forms and themes as well as its originality of voice. "Such poetry is not afraid of having intellect, or requiring it," asserted William Logan in the New York Times Book Review, reviewing Kenney's debut. Kenney is professor of English at the University of Washington, where he teaches in the MFA program. He lives with his family in Port Townsend, Washington.
---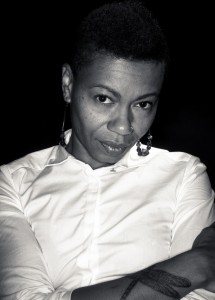 Anastacia-Renee is a writer, Cave Canem Fellow, Hedgebrook Alumna, VONA Alum and Artist Trust EDGE Program Graduate. She is the recipient of the 2004 San Diego Journalism Press Club Award for the article "War Torn." She is writer, co-director, and co-producer of GOTBREAST? (2007), a documentary about the views of women regarding breast and body image. Her poetry, fiction and nonfiction have been published widely.