Hugo Literary Series: One Hour
A lot can happen in an hour.  Tobias Wolff's famous short story "Bullet in the Brain" takes place over the span of a few minutes; the second half of the story, in fact, takes place over a fraction of a second. Great storytelling is, in a sense, about managing time within the story—the writer needs to choose when to slow time down, when to speed it up, and when to march along in step. In this unique evening of the 2014-15 literary series, you'll encounter three remarkable fiction writers, writing stories in miniature: the piece will happen inside one hour. On May 29th, at the last literary series event of the 2014-15 season, you'll hear from
Meg Wolitzer
, author, most recently, of 
The Interestings
;
Justin Torres
, author of the award-winning
New York Times
bestseller
We The Animals
; and
Amelia Gray
, author of
Gutshot
, forthcoming from FSG in April 2015.
Abi Grace
will provide the music.
---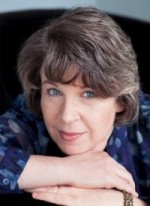 Meg Wolitzer's novels include The Interestings; The Uncoupling; The Ten-Year Nap; The Position; and The Wife. She is also the author of a novel for young readers, The Fingertips of Duncan Dorfman. Wolitzer's short fiction has appeared in The Best American Short Stories and The Pushcart Prize. In September 2013, along with singer-songwriter Suzzy Roche, she will be a guest artist in the Princeton Atelier program at Princeton University.
---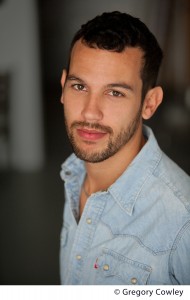 Justin Torres has published short fiction in The New Yorker, Harper's, Granta, Tin House, The Washington Post, Glimmer Train, Flaunt, and other publications, as well as non-fiction pieces in publications like The Guardian and The Advocate. A graduate of the Iowa Writers' Workshop, he was a Wallace Stegner Fellow at Stanford University, and most recently a fellow at the Radcliffe Institute for Advanced Study at Harvard. The National Book Foundation named him one of 2012's 5 Under 35. He has been the recipient of a grant from the National Endownment for the Arts, a Rolón Fellowship in Literature from United States Artists, and the VCU Cabell First Novelist Award. He currently teaches at Columbia University, Lesley University's Low Residency MFA Program, and The Writers' Foundry MFA Program at St. Joseph's College. He lives in Brooklyn. Justin will be a 2014-2015 Cullman Center Fellow at The New York Public Library.
---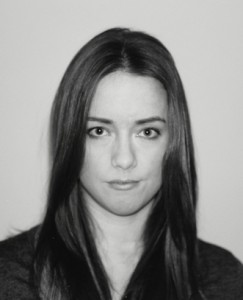 Amelia Gray grew up in Tucson, Arizona. Her first collection of stories, AM/PM, was published in 2009. Her second collection, Museum of the Weird, was awarded the Ronald Sukenick/American Book Review Innovative Fiction Prize. THREATS is her first novel and it was a finalist for the 2013 PEN/Faulkner Award for Fiction. She lives in Los Angeles.
---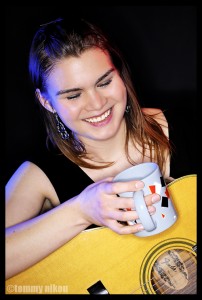 Abi Grace lives in a sort of parallel dream world where myths and fairy tales are continually super-imposed over everything. As a  means of making sense of this double vision she writes songs, poems, and on occasion performance pieces. She currently resides in Shoreline with her cat, her coffee maker, and a growing collection of combat boots.