Indelible in the Hippocampus: Writings from the #MeToo Movement
Join us for the Seattle launch of Indelible in the Hippocampus, the McSweeney's anthology of writings from the #MeToo movement. This reading and conversation brings together anthology editor Shelly Oria with local writers Kamari Bright, Jalayna Carter, Sasha LaPointe, and Kristen Millares Young, whose artistic concerns intersect with those of Indelible in the Hippocampus.
This event is free and open to the public.
---
About the Book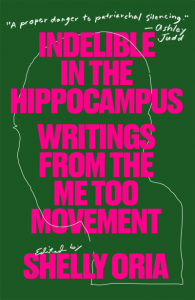 "Bracing and urgent… the writers offer a sense of communal feeling, bravery, and triumph."
—Publishers Weekly

"This book is a proper danger to patriarchal silencing."
—Ashley Judd
Among the first books to emerge from the #MeToo movement, Indelible in the Hippocampus is a truly intersectional collection of essays, fiction, and poetry. These original texts sound the voices of black, Latinx, Asian, queer, and trans writers, to name but a few, and says "me too" 22 times. Whether reflecting on their teenage selves or their modern-day workplaces, each contributor approaches the subject with unforgettable authenticity and strength. Together these pieces create a portrait of cultural sea-change, offering the reader a deeper understanding of this complex, galvanizing pivot in contemporary consciousness.
---
About the Readers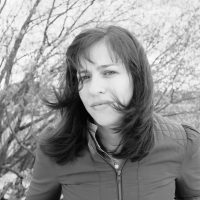 Shelly Oria is the author of New York 1, Tel Aviv 0 (Farrar, Straus and Giroux, 2014), which earned nominations for a Lambda Literary Award and the Edmund White Award for Debut Fiction, among other honors. In 2016 she coauthored a digital novella, CLEAN, commissioned by WeTransfer and McSweeney's, which received two Lovie Awards from the International Academy of Digital Arts and Sciences. Oria is the editor of Indelible in the Hippocampus, an anthology of #MeToo fiction, nonfiction, and poetry (McSweeney's, fall 2019). Her fiction has appeared in the Paris Review and elsewhere; has been translated to other languages; and has won a number of awards. Oria lives in Brooklyn, New York, where she has a private practice as a life and creativity coach.
---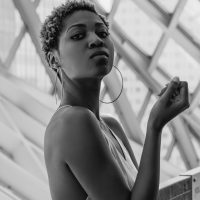 Kamari Bright operates with the belief that everything she creates is intended to foster understanding of self and surroundings. As a multi-disciplinary creative, her work heavily reflects those themes. She is working on a poetry manuscript connecting the influence of Christian folklore on present-day misogyny and a short film addressing respectability. The St. Louis-born creative has cocurated three pop-up art exhibits, released five short films, and is a 2018 Jack Straw Writers fellow.
---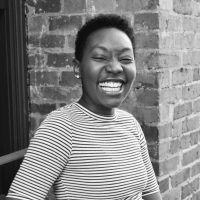 Jalayna Carter is a storyteller with pieces published in a handful of journals including Puerto Del Sol, Third Point Press, and Reality Beach, as well as an anthology by 2Leaf Press: Black Lives Have Always Mattered. Her work primarily focuses on fear, the taboo, and dysfunction, particularly within the body and as a learned behavior.
---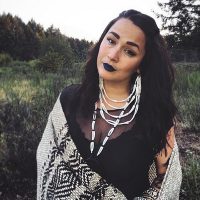 Sasha LaPointe is from the Upper Skagit and Nooksack Indian Tribe. Native to the Pacific Northwest, she draws inspiration from her coastal heritage as well as from her life in the city of Seattle. She writes about topics ranging from PTSD, sexual violence, and the work her great-grandmother did for the Coast Salish language revitalization to loud basement punk shows and what it means to grow up mixed heritage. Her work has appeared in the Rumpus, Indian Country Today, and the Portland Review, among others. She has recently graduated with an MFA from the Institute of American Indian Arts with a focus on creative nonfiction and poetry.
---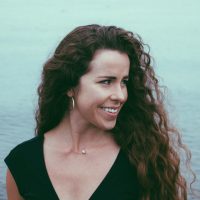 Kristen Millares Young is the author of Subduction, a novel forthcoming from Red Hen Press on April 14, 2020. A prize-winning investigative journalist, book critic, and essayist, Kristen serves as prose writer-in-residence at Hugo House. Her writing appears in the Washington Post, the Guardian, Poetry Northwest, Crosscut, Hobart, Proximity, and Moss, as well as the anthologies Pie & Whiskey, a 2017 New York Times New & Notable Book, and Latina Outsiders: Remaking Latina Identity. Kristen was the researcher for the New York Times team that produced "Snow Fall," which won a Pulitzer and a Peabody. She serves as board chair of InvestigateWest, a nonprofit newsroom she cofounded to protect vulnerable peoples and places of the Pacific Northwest.
---
Related Classes