Language as a Way of Knowing: Scott Cairns, Jennifer Maier & Mischa Willett
Just as a painter must first love pigment and form, or a sculptor must love metal, wood, or stone, a poet must first love and trust language.
Hugo House presents three poets—Scott Cairns, Jennifer Maier, and Mischa Willett—who will read from their work and discuss the ways each is drawn to language as a way of knowing. These poets are less concerned with expression than they are with discovery; they see writing as a process by which their trust in language leads them to see what they had not known to see and say what they had not known to say, in order to find a sense of the intangible within the visible world.
With Paul Éluard, they would propose that "there is another world, and it is in this one."
---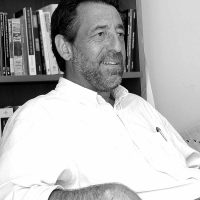 Scott Cairns is the author of nine books of poetry, including Idiot Psalms, Slow Pilgrim: The Collected Poems, and his latest, Anaphora. His writing has appeared in the Atlantic, the Paris Review, the New Republic, Poetry, and elsewhere, and has been anthologized in Best Spiritual Writing and Best American Spiritual Writing. Besides writing poetry, Cairns has also written a spiritual memoir, Short Trip to the Edge, a book-length theological meditation, The End of Suffering, and libretti for the oratorios "The Martyrdom of Saint Polycarp" and "A Melancholy Beauty."
Cairns has received fellowships from the Guggenheim Foundation and the National Endowment for the Humanities, and was awarded the Denise Levertov Award in 2014. He is Professor Emeritus at the University of Missouri, where he was the Curators' Distinguished Professor of English, and currently directs Seattle Pacific University's MFA in creative writing program. Cairns is also the founding director of Writing Workshops in Greece, a program that brings writers to study and engage with literary life in modern Greece.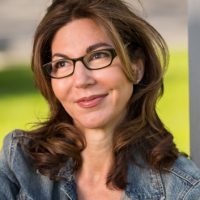 Jennifer Maier is a professor of writing and literature, as well as Writer in Residence at Seattle Pacific University. From 2007–2018, she served as associate editor of the arts quarterly IMAGE. Her work has appeared in Poetry, Plume, the Gettysburg Review, American Poet, Smartish Pace, New Letters, and elsewhere. Her first book, Dark Alphabet (Southern Illinois UP), was named one of Ten Remarkable Books of 2006 by the Academy of American Poets and was shortlisted for the 2008 Poets' Prize. A second collection, Now, Now, was published in 2013 from The University of Pittsburgh Press. A third, The Lucky Ones, is expected in 2020.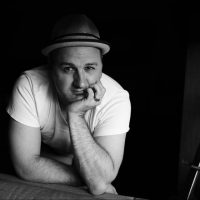 Mischa Willett is the author of Phases (Cascade Books) and editor of Philip James Bailey's Festus, forthcoming from Edinburgh University Press. His poems, essays, and translations appear in Chronicle of Higher Education, Books and Culture, Rio Grande Review, Monarch Review, Front Porch Republic, and other such venues. He is also host of the podcast Poems for the People, a sometime leader of study abroad trips to Rome, and a faculty member at Seattle Pacific University.
---
Related Classes