Light and Love: Poets for Dignity and Visibility featuring Xochitl-Julisa Bermejo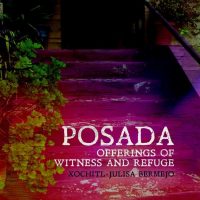 Los Angeles poet Xochitl-Julisa Bermejo's recent collection, Posada: Offerings of Witness and Refuge (Sundress Publications), focuses on celebrating her family's immigration story to Boyle Heights, Los Angeles, in the 1950's and speaking out on human atrocities occurring today at the Arizona-Mexico border.
"Xochitl-Julisa Bernejo's poems rattle the heart, jolt the mind." – Eduardo C. Corral, 2011 Yale Younger Poets Prize winner for Slow Lightning
"Xochitl-Julisa Bermejo's poems are a haunting vortex from Mexican America, detailed with the items we share, the stories, the names, the old country memories, and also deserts, many, many deserts. Her voice is formidable, her language clear and complex at the same time. Here's a millennial poet that goes beyond the millennium." – Luis J. Rodriguez, Poet Laureate of Los Angeles and Founding Editor of Tia Chucha Press
Tonight, she'll be reading from the collection along with three other writers committed to social justice: Chicano and California Indian poet Casandra Lopez; writer, performance artist, and Hugo House's poet-in-residence Anastacia-Renee; and Seattle-based poet Jane Wong, author of the recent collection Overpour (Action Books).
This event is free and open to the public. The bar will be open.
---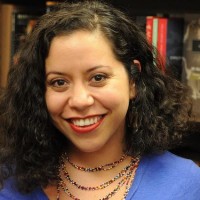 Xochitl-Julisa Bermejo is a 2016–2017 Steinbeck Fellow and a former Poets & Writers California Writers Exchange winner and Barbara Deming Memorial Fund grantee. She has received residencies from Hedgebrook and Ragdale Foundation, and is a member of the Macondo Writers' Workshop. She has work published in Acentos Review, CALYX, crazyhorse, and The James Franco Review, among others. A short dramatization of her poem "Our Lady of the Water Gallons," directed by Jesús Salvador Treviño, can be viewed at latinopia.com. Cofounder of Women Who Submit and curator of the reading series HITCHED, her debut poetry collection, Posada: Offerings of Witness and Refuge, was published by Sundress Publications this October.
---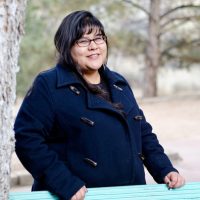 Casandra Lopez is a Chicana and California Indian writer and educator who has received fellowships from CantoMundo and Jackstraw. She has been selected for residencies with the SFAI, School of Advanced Research and Hedgebrook. Her chapbook, Where Bullet Breaks, was published by the Sequoyah National Research Center and her hybrid chapbook, After Bullet, is forthcoming from Yellow Chair Press. She is the managing editor of As Us: A Space For Writers Of The World and Executive Editor at The Offing.
---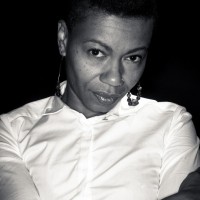 Anastacia-Renee is a queer super-shero of color moonlighting as a writer, performance artist, and creative writing workshop facilitator. She has received awards and fellowships from Cave Canem, Hedgebrook, VONA, Jack Straw, Ragdale, and Artist Trust. She was recently selected as the 2015–16 Writer-in-Residence at Hugo House. Her Chapbook 26, published by Dancing Girl Press, is an abbreviated alphabet expression of the lower and uppercase lives of women and girls. Her poetry and fiction have been published in Literary Orphans, Bitterzoet, Radius Poetry, Seattle Review, Duende, Bone Bouquet, Dressing Room Poetry, and many more. Recently, she has been expanding her creative repertoire into the field of visual art, and has exhibited installations surrounding the body as a polarized place of both the private and political.
---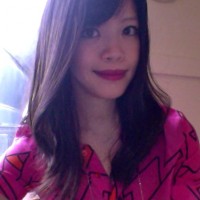 Jane Wong's poems can be found in anthologies and journals such as Best American Poetry 2015, Best New Poets 2012, Pleiades, Third Coast, and others. A Kundiman fellow, she is the recipient of scholarships and fellowships from the U.S. Fulbright Program, the Fine Arts Work Center, Squaw Valley, and the Bread Loaf Writers' Conference. Currently, she is a Visiting Assistant Professor at Pacific Lutheran University. Along with three chapbooks, she is the author of Overpour (Action Books, 2016).