Literary Friendship: Erica Jong and Kim Dower
Join us for a reading and conversation about writing and friendship with Erica Jong and Kim Dower—two poets known for writing smart, sassy, sexy poetry. The two have been close friends for over 35 years, and have spent much of that time trading poems with each other via email to spark one another's creativity. They'll read some of the poems they've swapped over the years, as well as a few poems from each of their forthcoming collections.
About the Poets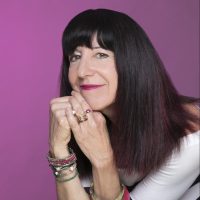 Kim Dower, originally from New York City, received a BFA in Creative Writing from Emerson College, where she also taught creative writing. She has published three collections of poetry, all from Red Hen Press: Air Kissing on Mars, (2010) which was on the Poetry Foundation's Contemporary Best Sellers list and described by the Los Angeles Times as, "sensual and evocative . . . seamlessly combining humor and heartache," Slice of Moon, (2013) called, "unexpected and sublime," by O magazine, and Last Train to the Missing Planet, (2016), "full of worldly, humorous insights into life as it is," says Janet Fitch. Her fourth collection, Sunbathing on Tyrone Power's Grave is out on April 1, 2019. Kim's work has been nominated for two Pushcarts and has been featured in the Academy of American Poets, Poem-A-Day, Garrison Keillor's The Writer's Almanac, and Ted Kooser's American Life in Poetry, as well as in Ploughshares, Barrow Street, Rattle, and Eclipse. Her poems are included in several anthologies. She teaches workshops in the B.A. Program of Antioch University Los Angeles as well as weekly workshops for the City of West Hollywood Library. Kim was City Poet Laureate of West Hollywood, California from October 2016–October 2018. kimdowerpoet.com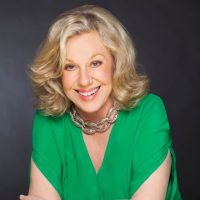 Erica Jong is a celebrated poet, novelist & essayist with over 26 published books that have been influential all over the world. Her new book of poetry titled The World Began With Yes is due for publication in the U.S. on April 16th, 2019 by Red Hen Press. Erica's most popular novel, Fear of Flying celebrated its 40th anniversary in 2013. Never out of print, it has sold over 35 million copies in 42 languages including Chinese and Arabic. Her awards include the Fernanda Pivano Award for Literature in Italy (named for the critic who introduced Ernest Hemingway, Allen Ginsberg, and Erica Jong to the Italian public); the Sigmund Freud Award in Italy; the Deauville Literary Award in France; the United Nations Award for Excellence in Literature; Poetry Magazine's Bess Hokin Prize (also won by Sylvia Plath and W.S. Merwin). Erica's poetry has appeared in publications worldwide, including The New Yorker, L.A. Times, The Paris Review, Haaretz, and many more. Erica lives in New York and Connecticut with her husband and two poodles. Her daughter, Molly Jong-Fast is also an amazing writer. You can find more information about Erica Jong at her website: ericajong.com. You can also follow Erica on twitter at @EricaJong and on facebook.
---
Related Classes
Kim Dower and Erica Jong will be teaching Poetry and Memory, a one-session workshop, on Monday, April 1, from 10–3 pm.