Marilyn Nelson: 2019 Levertov Award Presentation & Reading
An evening of poetry and celebration.
Presented by Image Journal and its co-sponsors, Seattle Pacific University's English department and Masters of Fine Arts in Creative Writing program

Join us for the 16th annual Denise Levertov Award presentation and reading.
Named for the poet Denise Levertov, who spent her last years in Seattle, the award is given annually to an artist, musician, or writer whose work exemplifies a serious and sustained engagement with faith.
This year's event will honor poet Marilyn Nelson.
Following the award presentation and reading, there will be a Q&A and reception with wine and dessert.
For more information on the award and Nelson's work, please visit the Image website.
This event is free and open to the public. 
---
About Marilyn Nelson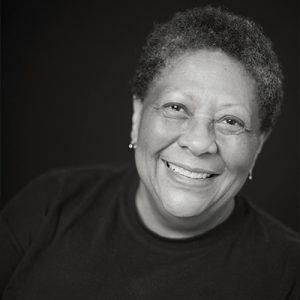 Marilyn Nelson was born in Cleveland, Ohio and is the daughter of one of the last of the Tuskegee Airmen. Her mother was a teacher. Nelson spent much of her youth living on different military bases and began writing poetry in elementary school. She earned her BA from the University of California at Davis, her MA from the University of Pennsylvania, and her PhD from the University of Minnesota. An accomplished poet and translator, Nelson has also written numerous books for children and young adults. She is a three-time finalist for the National Book Award, winner of the Robert Frost medal, and the recipient of fellowships from the National Endowment for the Arts and Guggenheim Foundation, among other honors. In 2013, Nelson was elected a Chancellor of the Academy of American Poets. In 2017, she was recognized with both the NCTE Award for Excellence in Poetry for Children and the prestigious NSK Neustadt Prize for Children's Literature. In 2019 she was awarded the Ruth Lilly Poetry Prize from the Poetry Foundation.