Novel Nights: Beloved by Toni Morrison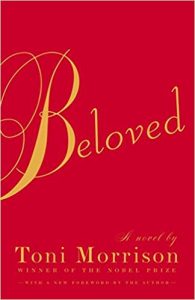 Toni Morrison's Pulitzer Prize-winning novel Beloved is a singular masterpiece of the American canon that turns an unflinching gaze upon the legacy of trauma left behind by slavery and its compounding impact on American life across generations.
The indelible story of Sethe and her desperate bid for freedom challenges readers not just to confront the enduring trauma of the slave trade head-on, but to reconsider the very nature of morality itself.
Special Guests: Donte and Tanisha Felder
---

---
Part book club, part celebration: a novel approach to the literary salon.
We write because we were readers first—and our love of reading great literature is what sustains us through long, lonely hours at the writing desk.
But books don't exist only in the solitude of our minds; they come alive in the conversations we have about them.
At Novel Nights, you'll delve into the depths of books new and old in the company of fellow book-lovers and friends—all while supporting Hugo House. To see a full list of all the Novel Nights events, click here.