Novel Nights: How to Raise a Feminist Son by Sonora Jha
Join us for Novel Nights! At this event, author Sonora Jha will speak about her latest book, How to Raise a Feminist Son, with fellow writer E.J. Koh. This event will be held virtually.
Tickets:
This event takes place in Pacific Time. Tickets can be purchased at the bottom of the page.
This event is sponsored by DeNoma Literary Services and Danny Glasser.
---
About How to Raise a Feminist Son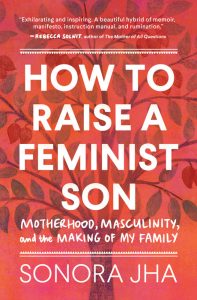 Beautifully written and deeply personal, this book follows the struggles and triumphs of one single, immigrant mother of color to raise an American feminist son. From teaching consent to counteracting problematic messages from the media, well-meaning family, and the culture at large, the author offers an empowering, imperfect feminism, brimming with honest insight and actionable advice.
Informed by Jha's work as a professor of journalism specializing in social justice movements and social media, as well as by conversations with psychologists, experts, other parents and boys–and through powerful stories from her own life–How to Raise a Feminist Son shows us all how to be better feminists and better teachers of the next generation of men in this electrifying tour de force.

---
About the author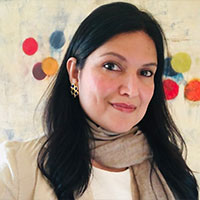 Sonora Jha, PhD, is an essayist, novelist, researcher, and professor of journalism at Seattle University. She is the author of the novel Foreign, and her op-eds and essays have appeared in the New York Times, the Seattle Times, The Establishment, DAME, and in several anthologies. She grew up in Mumbai and has been chief of metropolitan bureau for the Times of India and contributing editor for East magazine in Singapore. She teaches fiction and essay writing for Hugo House, Hedgebrook Writers' Retreat, and Seattle Public Library. She is an alumna and board member of Hedgebrook Writers' Retreat, and has served on the jury for awards for Artist Trust, Hedgebrook, and Hugo House.
Her latest book is How to Raise a Feminist Son: Motherhood, Masculinity, and the Making of My Family (Sasquatch Books USA and Penguin Random House India, 2021).
---
About the moderator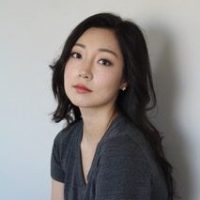 E.J. Koh is the author of the memoir The Magical Language of Others (Tin House Books, 2020), winner of the Washington State Book Award and the Pacific Northwest Book Award and Longlist for the PEN Open Book Award, and the poetry collection A Lesser Love (Louisiana State University Press, 2017), winner of the Pleiades Editors Prize for Poetry. She is the translator, with Marci Calabretta Cancio-Bello, of Yi Won's The World's Lightest Motorcycle (Zephyr Press, 2021). Koh is the recipient of fellowships from the American Literary Translators Association, Kundiman, and MacDowell. Her poems, translations, and stories have appeared in AGNI, Boston Review, Los Angeles Review of Books, POETRY, Slate, and World Literature Today.
---
About Novel Nights
Part book club, part celebration: a novel approach to the literary salon.
We write because we were readers first—and our love of reading great literature is what sustains us through long, lonely hours at the writing desk.
But books don't exist only in the solitude of our minds; they come alive in the conversations we have about them.
At Novel Nights, you'll delve into the depths of books in the company of fellow book-lovers and friends—all while supporting Hugo House. To see a full list of all the Novel Nights events or buy a series pass, click here.