Seattle Arts & Lectures Poetry Series: Maggie Smith
Presented in partnership with Seattle Arts & Lectures.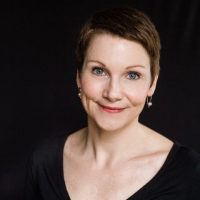 Maggie Smith is the author of four award-winning books: Lamp of the Body, The Well Speaks of Its Own Poison, and Good Bones, named by the Washington Post as one of the Five Best Poetry Books of 2017. Her most recent book, Keep Moving, is a beautiful nonfiction work of quotes and essays, in which she writes about new beginnings as opportunities for transformation.