Speak to Me! Volume II
Seattle Civic Poet Anastacia-Renee presents Speak to Me! Volume II.
Speak to Me! is a free monthly intergenerational reading series showcasing poets and writers. Stay after the readings for an optional 30-minute generative writing workshop led by Anastacia-Renee and guest facilitators.
Speak to Me! Volume II features Bettina Judd, Rezina Habtemariam, and youth poet Lashaunycee O'Cain, with poems and words from ancestor poet Audre Lorde read by Anastacia-Renee.
The Civic Poet program is administered by the city's Office of Arts & Culture and celebrates Seattle's rich literary community, while investing the future of literary arts through community engagement.
---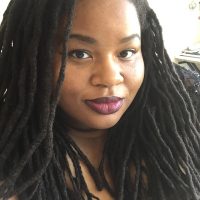 Born in Baltimore and raised in Southern California, Dr. Bettina A. Judd is an interdisciplinary researcher, writer, artist, and performer. She is an alumna of Spelman College and the University of Maryland and is currently Assistant Professor of Gender, Women, and Sexuality Studies at The University of Washington, Seattle. She has received fellowships from the Five Colleges, The Vermont Studio Center and the University of Maryland. She is a Cave Canem Fellow and has been nominated for the Pushcart Prize in poetry. Her poems have appeared in Torch, Mythium, Meridians, The Offing, and other journals and anthologies, and she has performed for audiences at home and abroad. Her collection of poems titled patient., which explores the legacy of medical experimentation on Black women, won the Black Lawrence Press Hudson Book Prize and was released in November of 2014.
---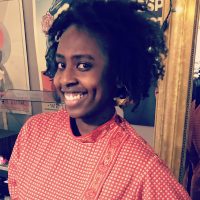 Rezina Habtemariam is a cultural worker, writer, and curator. She received her MA in Cultural Studies from the University of Washington Bothell where she studied the relationship between structural power, violence, and cultural production. Rezina has curated exhibitions at the Northwest African American Museum, Virago Gallery, and Shoreline Community College, where she is currently the Director of Student Engagement & Equity. In this capacity, she continues to organize arts-based interventions that challenge and shift campus culture. She is a VONA-Voices fellow, PAGE Scholar, and most importantly a freedom dreamer and thinker grounded in the urgency of (re)creating + (re)claiming space.
---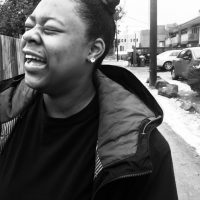 Lashaunycee O'Cain is a sixteen-year-old Junior and future professional musician. She has been writing poetry, novels, and music since age nine. As an advocate for the funding of arts and environmental issues and a former Youth Speaks and current Totem Star member, she has been trying to find her mark within the arts community. She is currently working on her hip hop and R&B releases under the alias LIO (pronounced Leo), L, I, O.
---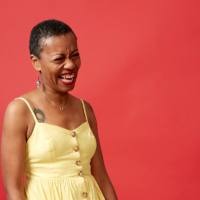 Anastacia-Renee is Civic Poet of Seattle and former 2015-17 poet-in-residence at Hugo House. She is a hybrid genre writer, workshop facilitator, and multivalent performance artist. She is the author of four books: Forget It (Black Radish Books), (v.) (Gramma Press), Answer(Me) (Argus Press), and 26 (Dancing Girl Press). Her poetry, prose, and fiction are published widely.