Poetry of the Uncanny: GennaRose Nethercott and Sierra Nelson
Join poets GennaRose Nethercott and Sierra Nelson for a fabulist, theatrical exploration of the uncanny.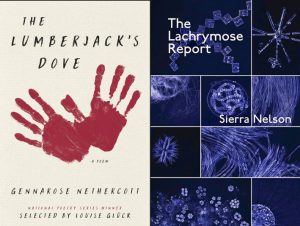 Nethercott's book, The Lumberjack's Dove, selected by Louise Glück as a winner of the 2017 National Poetry Series, tells the haunting story of a woodsman who cuts off his hand with an axe—only to watch it shapeshift into a dove. Moments of her reading will be animated by an elaborate shadow puppet crankie. Sierra Nelson's newest book of poetry, The Lachrymose Report, examines the tenuous tentacles that connect humans, plants, and animals, that tether us to the past—detailing the ways in which a body is changed by what it encounters.
---
About the Performers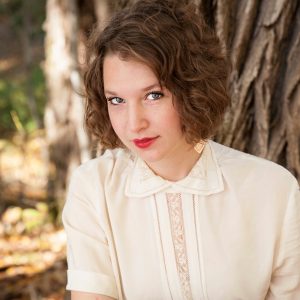 GennaRose Nethercott's book The Lumberjack's Dove (Ecco/HarperCollins) was selected by Louise Glück as a winner of the National Poetry Series for 2017. She is also the lyricist behind the narrative song collection Modern Ballads and is a Mass Cultural Council Artist Fellow. Her work has appeared in journals and anthologies including BOMB, The Massachusetts Review, The Offing, and PANK, and she has been a writer-in-residence at the Shakespeare & Company bookstore, Art Farm Nebraska, and The Vermont Studio Center, among others. A born Vermonter, she tours nationally and internationally composing poems-to-order for strangers on a 1952 Hermes Rocket typewriter.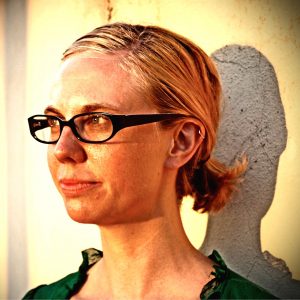 Sierra Nelson is a poet, performer, and installation artist. Her books include forthcoming poetry collection The Lachrymose Report (Poetry Northwest Editions), lyrical choose-your-own-adventure I Take Back the Sponge Cake (Rose Metal Press), and chapbook In Case of Loss (Toadlily). Earning her MFA in Poetry from University of Washington (2002), Nelson is a MacDowell Colony Fellow, Carolyn Kizer Prize winner, Pushcart Prize nominee, and winner of the Carolyn Kizer Prize and Seattle Office of Arts & Culture's CityArtist Grant. She is also co-founder of literary performance groups The Typing Explosion and Vis-à-Vis Society, and president of Seattle's Cephalopod Appreciation Society. For more info, visit songsforsquid.tumblr.com.
---
Related Classes
GennaRose Nethercott will be teaching Re-Imagining Fairytales and Folklore, a one-session workshop, on Thursday, March 21, from 6–9 pm. Register today!