The Sacred-Profane Self in Late Capitalism: A Reading with Janaka Stucky and Sarah Galvin
Join us on Tuesday, April 23, for a raucous reading of poems that mix the sacred and the profane, the hyperreal with the ecstatic.
Janaka Stucky, the founding editor of indie publisher Black Ocean Press, wrote his latest book over the course of twenty days, coming in and out of trance states brought on by intermittent fasting and somatic rituals while secluded in the tower of a 100-year-old church. The resulting collection of poems, Ascend Ascend, "document[s] the ecstatic destruction of the self through its union with the divine."
In Sarah Galvin's latest poetry collection, Ugly Time, the beloved Seattle poet explores "a state of permanent impermanence" with her signature hilarity and hyperreality that critic Rich Smith has called "Refreshing, liberating and totally freakin' weird, [delivering] delightful shocks to the sensorium, big belly laughs and compassionate perspectives on human desire."
About the Performers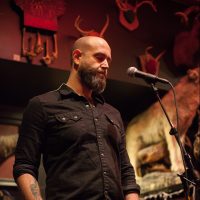 Janaka Stucky is a mystic poet, performer, and founding editor of the award-winning press, Black Ocean. He is the author of The Truth Is We Are Perfect (Third Man Books, 2015), Your Name Is The Only Freedom (Brave Men Press, 2009), The World Will Deny It For You (Ahsahta Press, 2012), and his latest book, Ascend Ascend (Third Man Books, 2019). He has performed in over 60 cities around the world. His poems have appeared in such journals as Denver Quarterly, Jacket2, Fence, and North American Review, and his articles have been published by the Huffington Post and the Poetry Foundation. He is also a two-time National Haiku Champion.
---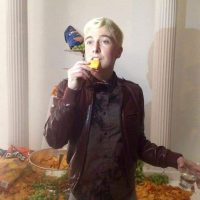 Sarah Galvin is the author of Ugly Time (Gramma Poetry, 2017), The Three Einsteins (Poor Claudia, 2014), and The Best Party of our Lives (Sasquatch Books, 2015); a contributor to The Guardian, Vice Magazine, The Stranger, and City Arts; and also a human bottle rocket. She has an MFA in poetry from the University of Washington.
---
Related Classes
Janaka Stucky will be teaching Haiku Intensive, a one-session workshop, on Tuesday, April 23, from 1–4 pm. Register today!