This Is My Body: Cameron Dezen Hammon in conversation with Claire Dederer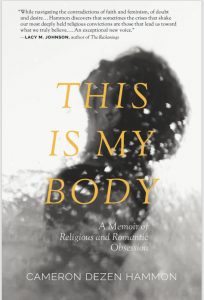 Memoirist and musician Cameron Dezen Hammon, a New Yorker and Seattle Pacific University MFA grad now living in the South, reads from her debut memoir, This Is My Body: A Memoir of Religious and Romantic Obsession (Lookout, 2019).
The book weaves Hammon's zealous conversion from Judaism to evangelical Christianity with her search for a more progressive and fluid theology, and the endurance of marriage with an unexpected obsession that threatens to upend her carefully constructed life. Part inspiring spiritual memoir, part incisive cultural critique, her story of finding and losing faith is ultimately one of rebuilding a truer, braver self.
After the reading, Hammon will discuss spirituality, the body, feminism, and more with bestselling writer Claire Dederer.
This event is free and open to the public.
---
About the Speakers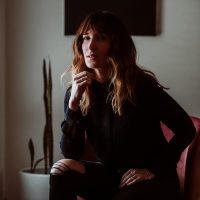 Author and musician Cameron Dezen Hammon's writing appears in The Kiss anthology from W. W. Norton, Ecotone, the Literary Review, the Houston Chronicle, NYLON, and elsewhere; and her essay "Infirmary Music" was named a notable in The Best American Essays 2017. She earned an MFA in creative writing from Seattle Pacific University and is a writer-in-residence for Writers in the Schools in Houston, where she lives with her family. This Is My Body: A Memoir of Religious and Romantic Obsession, forthcoming in October 2019, is her debut book.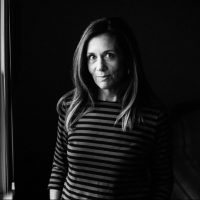 Claire Dederer is the author of two critically acclaimed memoirs: Love and Trouble: A Midlife Reckoning and Poser: My Life in Twenty-Three Yoga Poses, which was a New York Times bestseller. Poser has been translated into eleven languages, optioned for television by Warner Bros., and adapted for the stage. Dederer is a long-time contributor to The New York Times. Her essays, criticism, and reviews have also appeared in the Paris Review, the Atlantic, the Nation, Vogue, Marie Claire, Elle, Real Simple, Entertainment Weekly, New York magazine, Chicago Tribune, Newsday, Slate, Salon, High Country News, and many other publications.
---
Related Classes
Cameron Dezen Hammon will teach Spiritual Memoir on Tuesday, October 29th, from 4 – 7 pm.
Claire Dederer will teach Book Lab a yearlong class starting on October 1st.
---