Wage Slaves: Tales from the Grind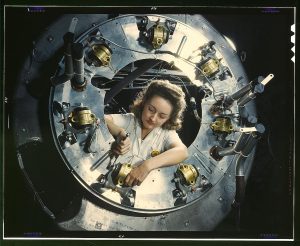 Seattle's favorite reading series about work returns to Hugo House. Elizabeth Austen, Jonathan Evison, Daemond Arrindell, and Jennifer Longo share their stories and poems about labors of love and commerce—from cubicles and classrooms to cemeteries and correctional centers. Sierra Golden and Michelle Goodman emcee. The event is free and the bar will be open serving beer, wine, and cocktails. In keeping with Wage Slaves tradition, free donuts will be served.
---
Readers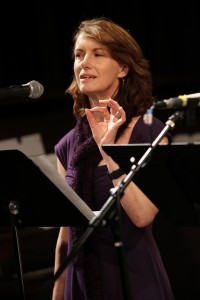 Elizabeth Austen is the Washington State Poet Laureate for 2014-16. Her collection Every Dress a Decision (Blue Begonia Press, 2011) was a finalist for the Washington State Book Award. She's also the author of two chapbooks, The Girl Who Goes Alone (Floating Bridge Press, 2010) and Where Currents Meet (Toadlily Press, 2010). Elizabeth earned an MFA in Poetry at Antioch University Los Angeles. She produces poetry programming for NPR-affiliate KUOW 94.9 and makes her living at Seattle Children's Hospital, where she also offers poetry and reflective writing workshops for the staff.
---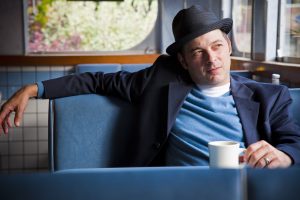 Jonathan Evison is the New York Times best-selling author of three award-winning novels: All About Lulu, West of Here, and The Revised Fundamentals of Caregiving, soon to be a major motion picture. His fourth novel, This is Your Life, Harriet Chance! will be published in September 2015. He has written for the New York Times, Washington Post, Salon, and National Public Radio.
---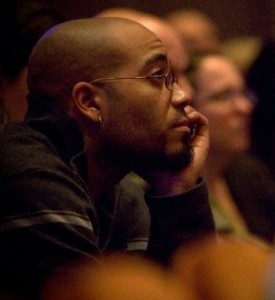 Daemond Arrindell is a poet, performer, and teaching artist. He is adjunct faculty at Seattle University and Cornish College for the Arts, faculty member of Freehold Theatre, co-facilitator of poetry and theater residencies at Monroe Correctional Complex for men, and writer-in-residence through Seattle Arts & Lectures' Writers in the Schools Program. He has performed in venues across the country and has been repeatedly commissioned by both Seattle and Bellevue Arts Museums. Daemond was published in Specter Magazine in 2013, was a 2013 Jack Straw Writer, and is a 2014 VONA/Voices Writer's Workshop fellow.
---
Jennifer Lo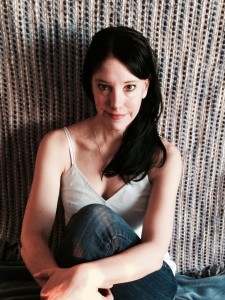 ngo's debut novel, Six Feet Over It (Random House Books, 2014), received starred reviews from Kirkus and The Bulletin and was selected as an Indies Introduce New Voices title. The plot borrows heavily from events surrounding Jen's first and worst-paying job—working in the town cemetery her dad bought on a lark. Jen's next novel, Up to This Pointe (Random House Books, 2016), tells the story of a ballerina who runs off to Antarctica when her dreams of professional dancing die. Jen lives on Mercer Island with her husband and daughter.
---
Hosts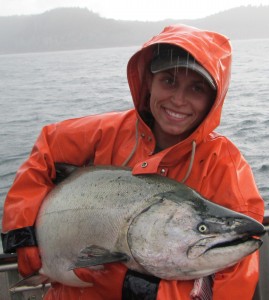 Sierra Golden received her MFA in poetry from North Carolina State University. Winner of the program's 2012 Academy of American Poets Prize, Golden's work appears or is forthcoming in literary journals such as Prairie Schooner, Permafrost, and Ploughshares. She has also been awarded residencies by Hedgebrook, the Island Institute, and the Sitka Center for Art and Ecology. Although she calls Washington State home, Golden has spent many summers in Alaska working as a commercial fisherman. She now works in communications.
---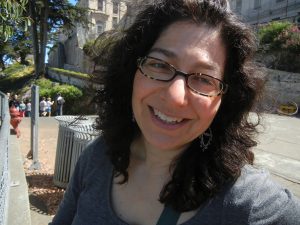 Michelle Goodman is the award-winning author of The Anti 9-to-5 Guide and My So-Called Freelance Life, both published by Seal Press. Her essays and journalism on careers, commerce, and creativity have appeared in dozens of publications, including the New York Times, Salon, Vice, Bust, Bitch, The Bark, Seattle Times, Seattle magazine, and several anthologies. Her third book, Crap Job: How to Make the Most of the Job You Hate, is forthcoming from Seal Press.