Word Works: Andre Dubus III on Building Characters
Few writers can enter their characters so completely or evoke their lives as viscerally as Andre Dubus III, whether imagining Massoud Behrani and Kathy Nicolo, the tragic protagonists of his breakthrough novel House of Sand and Fog, or depicting the real-life characters that shaped his early life in the gripping memoir Townie. In this not-to-be-missed lecture, Dubus will reveal his secrets for building characters in literary fiction and infusing them with all the complexity, nuance, and humanity that readers have come to cherish from his books.
After the lecture, Dubus will be interviewed on stage by the award-winning novelist Jennifer Haigh, author of six books including Heat & Light and Faith.
---
Andre Dubus III's seven books include the New York Times' bestsellers House of Sand and Fog, The Garden of Last Days, and his memoir,Townie. His 2013 novella collection, Dirty Love, was a New York Times Notable Book selection, a New York Times Editors' Choice, and a Kirkus Starred Best Book of 2013. His novel, Gone So Long, published in the fall of 2018, has received starred reviews from Publisher's Weekly and Library Journal and been named on a number of Best Books lists. Dubus has been a finalist for the National Book Award; has been awarded a Guggenheim Fellowship, the National Magazine Award for Fiction, and two Pushcart Prizes; and is a recipient of an American Academy of Arts and Letters Award in Literature. His books are published in over twenty-five languages, and he teaches full-time at the University of Massachusetts Lowell. He lives in Massachusetts with his wife, Fontaine, a modern dancer, and their three children.
---
Three times Danny was in solitary, and it was strange how he became his father. Time was Danny's now. Time was wet concrete he had to wade through. Time was thick air and the buzz of fluorescent lights that never went out, and Danny lived those days by reading one word at a time out of the Bible, the only book they gave him, old words he couldn't even sound out in his head, and then, when he couldn't tell anymore what was morning or afternoon or night, even when the cold eggs on his plate told him, he became his mother, talking to himself, though he was really talking to his little girl Susan. He sat on his bunk and told her things out loud he needed her to hear. He knows he did, but what? What could he possibly have said?
—Andre Dubus III, from Gone So Long
---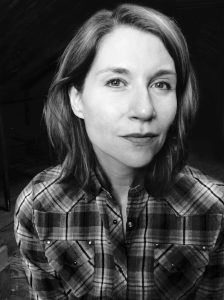 Jennifer Haigh is the author of five novels and a collection of short stories. Her most recent novel, Heat and Light, received a 2017 Literature Award from the American Academy of Arts and Letters, and was named a Best Book of 2016 by The New York Times, the Washington Post, the Wall Street Journal, National Public Radio and Slate. Her previous books have won the PEN/Hemingway Award for debut fiction, the Massachusetts Book Award, and the PEN New England Award in fiction, and have been published in eighteen languages. Her short stories have been published widely, in The Atlantic, Granta, The Best American Short Storiesanthology, and many other places. A graduate of the Iowa Writers' Workshop, she is a 2018 Guggenheim Fellow.
---

Word Works craft talks by novelists, essayists, poets, and memoirists focus on writing as process rather than finished product, examining how language works to inspire and provoke new ideas through live close readings of the writer's own or others' work. These talks are designed to apply to writers of all genres as well as illuminate well-known works for avid readers. The talks are followed by an interview with a noted editor, writer, or critic.