Word Works: Ben Lerner
The Frye Art Museum (704 Terry Avenue) | Doors open at 6:15 pm
General: $15 | Hugo House member: $12 | Student (with ID): $6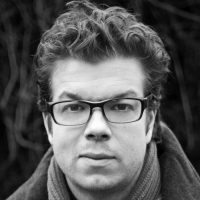 Poet, translator, novelist, essayist, and critic Ben Lerner explores the relevance of art and the artist to modern culture with humor, compassion, and intelligence. In his Word Works talk, Lerner will examine the novel as a curatorial form.
Seattle-based writer Jessica Mooney will facilitate an onstage Q&A following the talk.
Books will be for sale from the Elliott Bay Book Company.
Lerner is the author of the poetry collections Mean Free Path (2010) and Angle of Yaw (2006), which was a finalist for the National Book Award and the Northern California Book Award. His sonnet sequence, The Lichtenberg Figures (2004), won the Hayden Carruth Award, was chosen by Library Journal as one of the year's twelve best poetry books, and was a Lannan Literary Selection.
His poetry has also been included in the anthologies Best American Poetry, New Voices (2008), and 12×12: Conversations in Poetry and Poetics (2009). His novels include Leaving the Atocha Station (2011) and 10:04 (2014). The Hatred of Poetry, his monograph, was published by Farrar, Straus and Giroux.
Lerner has served as a Fulbright scholar in Madrid and as a Guggenheim fellow. In 2015 he was awarded a prestigious MacArthur fellowship. In 2002, Lerner cofounded, with Deb Klowden, No: a journal of the arts, and he has also served as the poetry editor for Critical Quarterly.
Born and raised in Topeka, Kansas, he earned a BA in political science and an MFA in creative writing from Brown University. He has taught at the University of Pittsburgh and California College of the Arts, and he currently teaches at Brooklyn College.
---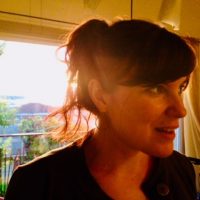 Jessica Mooney's short stories, essays and literary criticism have appeared in Vol. 1 Brooklyn, The Seattle Review of Books, The Rumpus, Salon, City Arts Magazine, and elsewhere. She also works in the field of global health for an international nonprofit, and her scientific research has been published in Prevention Science and the Journal for Health Disparities Research and Practice. Jessica was a recent finalist for the Deborah Tall Lyric Essay Book Prize, and she has received artist grants from the Seattle Office of Arts and Culture and 4 Culture. Jessica was a previous Made at Hugo House fellow.
---

For those who sit and stare in wonder at a sentence, a turn of phrase, or a particularly great execution of a literary device, marveling at how they could come about, Word Works talks show writers at their most revealing, with live close-readings demonstrating different facets of writing.
These talks by novelists, essayists, poets, and memoirists draw back the curtain on the process of writing. Each talk by a guest writer focuses on a specific element—such as dialogue, metaphor, voice, or structure—that should be in every writer's toolbox. The talks are followed by an interview with a noted editor, writer, or critic.
---
Classes with Visiting Writers
Writing as Curation with Ben Lerner
2 sessions | 10 am–2 pm, August 10 & 11
We'll discuss how describing and dramatizing encounters with works of visual art—real or imagined—can open up new possibilities for poetry and prose. In addition to considering student work, we'll look at examples of ekphrastic writing from The Iliad to the fiction of Javier Marías.
---

In partnership with 64 regional arts organizations, TeenTix ensures equitable arts access for all young people, and empowers teens to engage in civic life through the arts. Any teenager (13–19 years old) can sign up for a free TeenTix pass, which enables them to purchase $5 day-of-show tickets at any of our 64 partner organizations (including Hugo House).