Word Works: Min Jin Lee on Having Faith
Min Jin Lee's bestselling second novel Pachinko, a finalist for the National Book Award in 2017, traces a Korean family through seven decades as they struggle through conflict and cultural displacement. Less known is how much of a struggle the writing of Pachinko was for Lee; the book took over twenty-five years from inception to completion. In her Word Works lecture, Lee will explore the concept of faith, how having faith in her project, her vision, and herself helped her persevere through the difficulty of writing, and how faith in a larger sense plays out in the lives she imagined for her characters.
After the talk, poet and novelist Kim Fu will interview Lee on stage.
---
Min Jin Lee is a recipient of fellowships in Fiction from the Guggenheim Foundation (2018) and the Radcliffe Institute of Advanced Study at Harvard (2018­–2019). Her novel Pachinko (Grand Central, 2017) was a finalist for the National Book Award for Fiction, a runner-up for the Dayton Literary Peace Prize, winner of the Medici Book Club Prize, and a New York Times 10 Best Books of 2017. Her writings have appeared in the New Yorker, NPR's Selected Shorts, One Story, the New York Review of Books, the New York Times Magazine, the New York Times Book Review, the Times Literary Supplement, the Guardian, Condé Nast Traveler,  and Wall Street Journal.
---
"There was consolation: The people you loved, they were always there with you, she had learned. Sometimes, she could be in front of a train kiosk or the window of a bookstore, and she could feel Noa's small hand when he was a boy, and she would close her eyes and think of his sweet grassy smell and remember that he had always tried his best. At those moments, it was good to be alone to hold on to him."
—Min Jin Lee, from Pachinko
---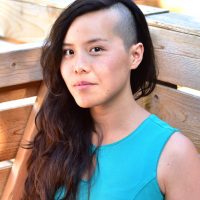 Kim Fu is a Canadian-born writer living in Seattle. Her most recent novel, The Lost Girls of Camp Forevermore, was called "propulsive" and "skillful" by the New York Times, and "the first truly great novel [of] 2018" in the Seattle Review of Books. Her first novel For Today I Am a Boy won the Edmund White Award for Debut Fiction and the CAA Emerging Writer Award, and was a finalist for the PEN/Hemingway Award. Fu's poetry collection How Festive the Ambulance received a starred review from Publishers Weekly, and includes a 2017 (Canadian) National Magazine Awards Silver Medal winner. Fu's writing has appeared in Granta, the Atlantic, the New York Times, Hazlitt, and the Times Literary Supplement. She has received residency fellowships from the Ucross Foundation, Berton House, Wildacres, and the Wallace Stegner Grant for the Arts, and she is an instructor-advisor at the Humber School for Writers.
---
Related Classes
Min Jin Lee will be teaching Finding Your Themes, a one-session workshop, on Friday, May 3, from 10 am–2 pm. Register today!
---

Word Works craft talks by novelists, essayists, poets, and memoirists focus on writing as process rather than finished product, examining how language works to inspire and provoke new ideas through live close readings of the writer's own or others' work. These talks are designed to apply to writers of all genres as well as illuminate well-known works for avid readers. The talks are followed by an interview with a noted editor, writer, or critic.