Writers Under the Influence: Octavia E. Butler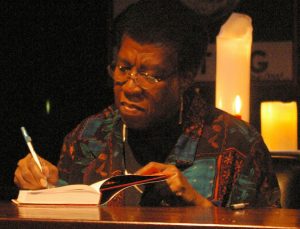 Honor one of Seattle's most beloved writers, Octavia E. Butler. Famed for her work in science fiction and recipient of numerous awards including the Hugo and Nebula, Butler won a MacArthur Fellowship in 1995.
Tonight celebrates Butler as local authors present stories, thoughts, and more related to the celebrated writer. On the stage: Pacific Northwest science-fiction author Vonda N. McIntyre, Seattle native and musician Gabriel Teodros, speculative and literary fiction writer Caren Gussoff, and Made at Hugo House fellow Quenton Baker.
Nisi Shawl will also present on Octavia and host a Q&A following the reading.
The event is free, the bar is open, and books will be for sale by Elliott Bay Book Company. Co-produced with Clarion West.
---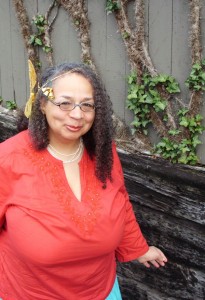 A friend of Octavia Butler during her years in Seattle, author Nisi Shawl is a founder of the diversity-in-speculative-fiction nonprofit The Carl Brandon Society, and a member of Clarion West's Board of Directors. Her story collection Filter House co-won the 2009 Tiptree Award. Shawl edited Bloodchildren: Stories by the Octavia E. Butler Scholars. She co-edited Strange Matings: Science Fiction, Feminism, African American Voices, and Octavia E. Butler and Stories for Chip: A Tribute to Samuel R. Delany. Shawl's Belgian Congo steampunk novel Everfair is due out from Tor in September 2016.
---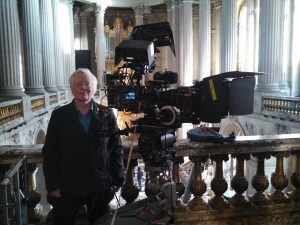 Vonda N. McIntyre writes science fiction. She and Octavia Butler were Clarion classmates in Clarion, Pennsylvania, in the summer of 1970. It was clear from Octavia's first workshop story that she was going to be a star. It was wonderful to watch that happen.
---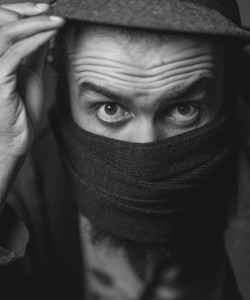 Gabriel Teodros is a writer and musician who first made a mark with the group Abyssinian Creole, and reached an international audience with his critically-acclaimed solo debut album Lovework. He has since set stages on fire all across the United States, Canada, Mexico, and Ethiopia. His most recent album, Evidence Of Things Not Seen, was released in late 2014 with his first published book of lyrics, and in 2015 he made his speculative fiction debut with a story published in Octavia's Brood: Science Fiction Stories From Social Justice Movements. For more information, visit www.gabrielteodros.com.
---
Caren Gussoff is a science-fiction writer living in Seattle, Washington. The author of Homecoming (2000) and The Wave and Other Stories (2003), Gussoff has been published in anthologies by Seal Press and Prime Books. She received her MFA from the School of the Art Institute of Chicago, and in 2008, was the Carl Brandon Society's Octavia E. Butler Scholar at Clarion West. Her latest novel, The Birthday Problem, was published by Pink Narcissus Press in 2014, and her new novella, Three Songs For Roxy, was published by Aqueduct Press in 2015. She is currently writing a serial mystery for Channillo.
---
​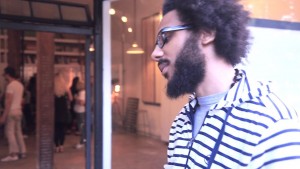 Quenton Baker is a poet and educator from Seattle. His current focus is the fact of blackness in American society. He is a 2015-16 Made at Hugo House fellow and a 2014 Pushcart Prize nominee. His chapbook Diglossic in the Second America came out from Punch Press in 2015.​