Writing the Natural World: John Farnsworth and Lyanda Haupt
Two of Washington State's premier writers of natural history, John Seibert Farnsworth and Lyanda Lynn Haupt, join together to share their visions of the natural world. Haupt will read from her highly acclaimed book Mozart's Starling, her most recent from Little, Brown, and Farnsworth will read from Nature Beyond Solitude: Notes from the Field, his second book released by Comstock Publishing Associates.
RSVP for this free event at the "Tickets" link.
About the Readers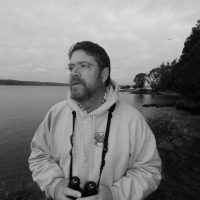 John Seibert Farnsworth has recently joined the Hugo House faculty. A lifelong devotee of nature writing, literary natural history and environmental writing, he holds an MFA from Antioch University, an MLA from Stanford, and a PhD from the University of Stirling, in Scotland. He is Senior Lecturer in Environmental Studies and Sciences, Emeritus, at Santa Clara University, where his chair was in environmental writing and literature. Nature Beyond Solitude: Notes from the Field is Dr. Farnsworth's second book with Comstock Publishing Associates, an imprint of Cornell University Press founded in 1893 to investigate natural history.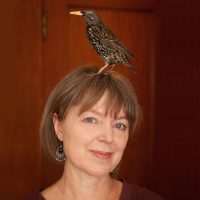 Lyanda Lynn Haupt is an award-winning author, naturalist, ecophilosopher, and speaker whose writing is at the forefront of the movement to connect people with nature in their everyday lives. Her newest book is Mozart's Starling (Little, Brown). Lyanda's previous books include: The Urban Bestiary: Encountering the Everyday Wild (Little, Brown), finalist for the Orion Book Award; Crow Planet: Essential Wisdom from the Urban Wilderness (Little, Brown), winner of the 2010 Sigurd F. Olson Nature Writing Award; Pilgrim on the Great Bird Continent: The Importance of Everything and Other Lessons from Darwin's Lost Notebooks (Little, Brown); and Rare Encounters with Ordinary Birds (Sasquatch), winner of the 2002 Washington State Book Award.