Writing the Personal: Neal Thompson, Wendy C. Ortiz, and Jonathan Santlofer

A masterful memoir reveals both the specificity of a writer's experience and its simultaneous universality. Hear from three writers on the art of writing the personal: Neal Thompson, author of Kickflip Boys (Ecco), an honest and humorous account of raising adolescent boys; Wendy C. Ortiz, author of the genre-defying "dremoir" Bruja and Excavation (Future Tense Books), a beautifully written and unflinching story of an illicit relationship between child and teacher; and Jonathan Santlofer, whose memoir The Widower's Notebook (Penguin), on the loss of his wife, was an important addition to the literature of grief.
---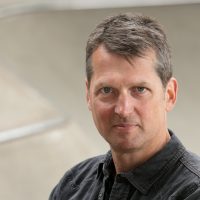 Neal Thompson is a journalist and the author of five books, including Kickflip Boys: A Memoir of Freedom, Rebellion, and the Chaos of Fatherhood, and A Curious Man: The Strange & Brilliant Life of Robert "Believe It or Not" Ripley (a PEN Center USA finalist, nonfiction). Thompson's magazine writing has appeared in Esquire, Outside, and Men's Health, among other publications. He lives in Seattle with his family.
---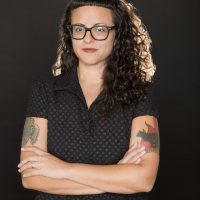 Wendy C. Ortiz is the author of Excavation: A Memoir, Hollywood Notebook, and the dreamoir Bruja. In 2016 Bustle named her one of "9 Women Writers Who Are Breaking New Nonfiction Territory." Her work has been featured in the Los Angeles Times, The Rumpus, the Los Angeles Review of Books, and the National Book Critics Circle Small Press Spotlight blog. Her writing has appeared in such venues as The New York Times, Joyland, and a year-long series appeared at McSweeney's Internet Tendency. Most recently her "Urban Liminal" series of texts appear alongside signature graphic representations of the projects of Lorcan O'Herlihy Architects in the monograph Amplified Urbanism. Wendy is a psychotherapist in private practice in Los Angeles.
---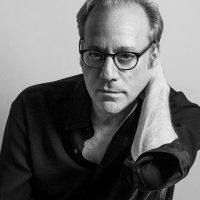 Jonathan Santlofer is a writer and artist. His debut novel, The Death Artist, was an international bestseller, translated into seventeen languages, and is currently in development for screen adaptation. His fourth novel, Anatomy of Fear, won the Nero Award for best novel of 2009. His short stories have appeared in numerous anthologies. He is also the creator and editor of several anthologies including It Occurs to Me That I Am America, a collection of original stories and art. His paintings and drawings are included in many public and private collections. He lives in New York City.
---
All events are free and open to the public unless otherwise noted.